Healthcare Practitioners:
Have you gotten push back from
colleagues who just don't get it
?
Simple Hormones addresses push back with patient education . . .
Simple Hormones
Digital Patient Education Courses
Patient education overcomes misinformation from other providers

Here's What You'll Get
Multiple courses address the needs of men and women at all stages of life

Subscribe to Simple Hormones Digital Patient Education Courses and get unlimited access to 5 core video courses for both male and female patients. You'll get your own patient portal with a unique web address (url). Give your portal address to patients in person on a QR Card, by email, or with a link on your website. Patients choose their course and watch the videos as many times as they want, at their own pace and on any device.
Simple Hormones Program Content
Simple Hormones for Menopause
Hot flashes, vaginal dryness, painful intimacy, and weight gain are just a few of the life-changing symptoms women suffer. A total of 18 empathy-infused video lessons cover topics like these:
Simple Hormones for Men
As we age, men start losing everything except weight - muscle strength, energy, motivation, libido, and erections. This course addresses the unique issues men face as they approach 45 or 50. Included among the 13 topics covered:
Simple Hormones for Perimenopause (Coming Soon!)
Wildly fluctuating estradiol levels and declining progesterone contribute to perimenopause being called "no man's land." These women present some of the most complicated and difficult cases. This course helps women with:
Estrogen Dominance and Low Progesterone
Which Symptoms Are Caused By Which Hormone Deficiency?

Lifestyle and Nutritional Approaches for Symptoms

Bleeding: Too Much or Not At All

Progesterone for Anxiety, Depression, Insomnia

Progesterone's Role in Protecting Uterus, Breast

Simple Hormones for PCOS
Polycystic ovary syndrome afflicts millions of women. This course helps women with understand and cope with the major causes and symptoms of PCOS. It also shows them actionable steps toward optimal hormone levels:
T-H-Y-R-O-I-D: It's That Simple
Low thyroid levels cause major symptoms and increase long-term health risks. This course helps patients understand which thyroid levels are so important and what to look for in a thyroid optimization specialist:
Subscribers Love Simple Hormones
Great, great work!!!!
I'm watching these [Simple Hormones patient education] videos and am so so impressed!!! Great, great work!!!!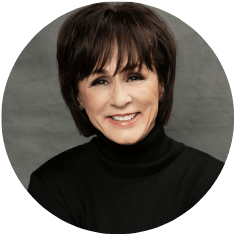 My patients love it . . .
As you know, I send people every day to the Simple Hormones website. My patients love it and I get great feedback on your presentations. I cannot speak highly enough of you. Thank you for everything that you do and I value your service and try to promote you to every clinician I know.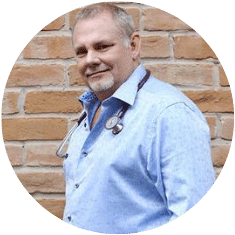 Your videos are incredibly helpful!
Thank you so much! It's been a pleasure working with you on this! Your videos are incredibly helpful :). You are great at what you do!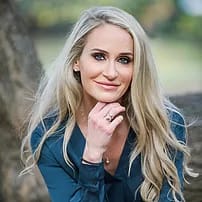 Bonus
But That's Not All!
Subscribe now and receive valuable bonuses at no additional charge
Bonus 1
100 Patient Portal Cards
(limited-time offer)

The simplest way to introduce your patients to your Simple Hormones patient portal? Hand them a business card while they're in your office. To get you started, we're providing you with
Patients point their smartphone camera at the QR Code and the patient portal pops up.
Bonus Program 2
5-Minute Action Steps to a
HEALTHY BRAIN

Mainstream medicine has failed to offer effective treatments in the epidemic of cognitive decline. Emerging evidence from Alzheimer's research shows that:

. . . can help prevent and even reverse cognitive decline. This bonus course focuses on actionable lifestyle changes that protect patients' brains for the long-term.

Action Steps to a
HEALTHY BRAIN
(patient cost $87 to $147)
Bonus program 3
Simple Hormones for
Insulin Resistance
I've partnered with insulin resistance expert, Dr. Benjamin Bikman and his amazing team to present this bonus course. Help patients grasp and take action on simple, practical strategies to reduce insulin resistance and prevent or even reverse type 2 diabetes:
Simple Hormones for Insulin Resistance includes access to a low-cost, patient-paid insulin resistance health coaching program.
Bonus 4
Customized Simple Hormones Patient Portal
(limited-time offer)

I'm not a web designer . . . but I can create a customized patient portal to echo the colors, fonts, images, layout, and overall design of your site. Patients will experience a seamless transition when they click from your website to your Simple Hormones portal.
Dr. Hank Martin's standard Simple Hormones patient portal
Dr. Leila Sahabi's customized portal fits seamlessly with her website
Customized Patient Portal
(regular rate $250)
Your Patient Education Pharmacist,
Steve Goldring, R.Ph.
Steve Goldring, The Hormone Pharmacist, has dedicated his life to helping men and women understand and embrace the nuts and bolts of hormone optimization. He's been a compounding pharmacist for over 2 decades and has spent thousands of hours counseling patients about how to get the most from bioidentical hormones. He's earned an Advanced BHRT Certification from Worldlink Medical, a C4 HRT Specialist Certification from Professional Compounding Centers of America in a partnership with A4M and their teacher, Dr. Pamela Smith, as well as a Brain Health Coach certification from Amen Clinics.
Steve looks forward to helping you educate your patients through Simple Hormones.
Video That Resonates With Patients

This is video number two of yours that brought me to tears . . .
This is video number two of yours that brought me to tears, your understanding and acknowledgement of how hormonal imbalance and/or mental decline has changed us and our lives means so much. It builds trust and confidence. Thank you.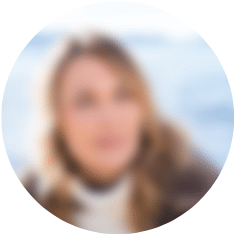 Where were you 12 years ago?
THANK YOU THANK YOU THANK YOU!!! Where were you 12 years ago? (smile) I was one of those people who thought HRT is BAD BAD BAD - I fought it - for 7 years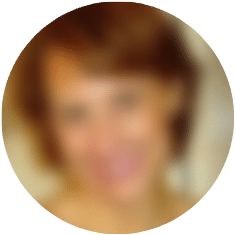 far more simple and easy to digest . . .
So far the best explanation from someone qualified, far more simple and easy to digest than all of the other MD/menopause "experts" videos I've watched.. thanks for enlightening us!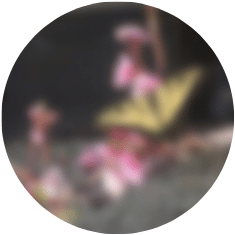 Simple Hormones Saves You Time and Money
Patient Education Investment Pays For Itself!

Save 1 Full Hour With Each New Patient
Charlie Wispert, PA, from Augusta, GA, told me that Simple Hormones saves him 1 full hour in educating his new patients. Dr. Herman Pang in Peoria, AZ says he's able to spend less time going over the basics and can get right down to more important topics.
Simple Hormones . . .

simple hormones Digital Patient Education
Subscription

100% Satisfaction Guarantee for 30-Days
If you're just not sure whether Simple Hormones is right for your practice, I completely understand. I want you to be 100% satisfied with the program and the education your patients receive. That's why I offer a 30 Day Money Back Satisfaction Guarantee. If you're not satisfied with your subscription, just let me know within the first 30 days and I'll refund your money, no questions asked.
Satisfied Hormone Optimization Providers
It's actually made it easier for me to get clients
I would definitely recommend Simple Hormones. It's cut my time back. It's actually made it easier for me to get clients. When they call, I send them to that and they're blown away . . . cuz everything that they've heard . . . It helps bring them closer to getting healthier because it eases their mind and it answers a lot of questions. I'd recommend it for anybody and it's a bargain, I mean . . . I think..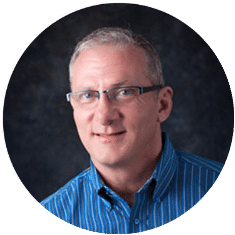 I told everyone how awesome you are and how the website is super helpful.
Just gave Simple Hormones a shout out at the IMMH (Integrative Medicine for Mental Health) conference. I told everyone how awesome you are and how the website is super helpful. Hopefully you get 100 more [provider] subscriptions! You need to be here next year!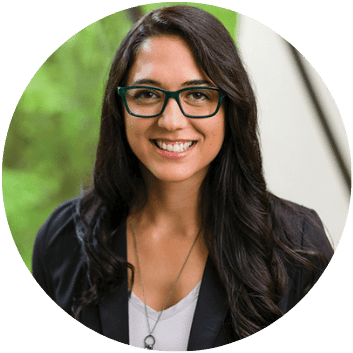 Very well done!
I saw the brochures that you sent over and watched the video. Thanks so much for doing the video and making the website! They are very well done! (And I would expect nothing less from you!)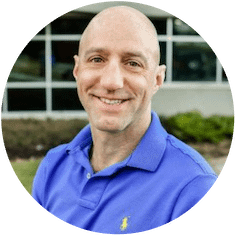 Frequently Asked Questions
Is this through Worldlink membership?
Who is Simple Hormones for?
How can I watch the videos for myself?
Do my patients become your patients?
How can my patients watch the videos?
Can my portal look like my website?
What's the cost to the patient?
How do I share my link with patients?
Are videos available on a smartphone?
Can I link to my portal on my website?
Do you offer brochures or handouts?
Can I post videos on Facebook?
simple hormones Digital Patient Education
Subscription
A personal note from Steve
Thanks so much for looking at subscribing. I'm excited to start reassuring your patients and reinforcing your patient education message with Simple Hormones Digital Patient Education Courses. I'm also looking forward to a long and fruitful relationship with you that helps more and more patients experience the life-changing benefits of just right hormone levels.
I can't wait to serve both you and your patients! Click here to get started!