Women in Perimenopause:
Digital course guides you to the compassion, effective relief, and lasting hope you've been looking for
How would your life change if you could . . .
There is

hope in perimenopause!
I've surveyed over 2500 women going through hormonal changes that start with perimenopause. Women just like you experience all the same symptoms you struggle with.
embarrassing hot flashes
night sweats jolting you awake at 3AM
insomnia every night for months

bloating

irregular periods

headaches

weight gain you can't shake

"My biggest challenge is just not feeling right every single day. It's been going on for about 15 months now. Anxiety has kicked my butt with physical symptoms ranging from shortness of breath, chest pains and some days not even wanting to leave the house. I have never felt like this before. I'm now dealing with acid reflux . . .
I would be happy with hot flashes and the common things that go along with [peri]menopause.
I'm 4 months without a period now and am hoping these symptoms cease soon."
Lisa
"I had thoughts of ending my life . . ."
"Mood swings were awful, fatigue, panic attacks, hot flashes, no sex drive, vaginal dryness, no energy, insomnia, depression and at times I had thoughts of ending my life. " Vicki
Symptoms Aren't Even The Worst Part

Many women have told me they could handle the symptoms of perimenopause, as bad as those can be.
The bigger problem is hopelessness.
Women feel out-of-control. They're afraid things won't get any better. They're afraid of the risks of hormone treatments. They worry that they'll never have their lives back, the way they used to feel.
They don't see any way out.
It seems there's no one who can help.
"I feel my life is over . . ."

Stories of women who have nowhere to turn move me to tears. They simply don't know what to do . . .

unrelenting exhaustion
paralyzing anxiety
overwhelming depression
vaginal dryness and painful intimacy
loss of sex drive
marriage insecurity

hopelessness and despair

"I am developing osteoporosis, I am achy, weak and cannot sleep. I get, on average, 2-3 hours of sleep a night. I am exhausted all of the time. No sex drive and incontinent as well. I feel so old, even though I am only 46 years old, I feel my life is over even though I fought so hard to live - and I ask what is the point?
Is there anything that can be done for me?" H.
What Perimenopause Feels Like . . .
"I'm seriously afraid I'll spontaneously combust one day. The fatigue and weight gain are life-altering." Anonymous
"I feel tired and hopeless. I don't understand all the things my body is going through. I need help!" Kelley
"I have never had a weight problem, actually have been underweight a majority of my life. In spite of all of my healthy living, I continue to gain weight and am tired. I have gained 20 pounds. I have trouble sleeping and hot flashes. Please help me!" Terry
"Can't find a doctor to measure [hormones] correctly. I know my body isn't balanced. I'm on transdermal compounded hormone creams right now but have a lot of ups and downs. It's frustrating when you spend a lot of money and hope in finding answers just to be disappointed again!" Anonymous
"At age 49, my worst symptoms are hormone headaches with hot flashes, cold flashes, nausea or vomiting, even extreme hunger pains and sudden, extreme drowsiness, all like a roller coaster ride and usually only lasting a day, once or twice monthly. Other symptoms, weight gain around the middle, low energy and my hair is falling out, again, oh and unwanted hair growth, chin and lip area. My breasts have "fallen" and they can't get up. Ha! No, not really funny. Though my sex drive is healthy, very healthy, my personal satisfaction has dwindled somewhat. My nails are more brittle, hair and skin are dryer . . . I have low energy throughout the day. Oh, my periods are every 26-28 days." Richelle
"Depression, anxiety, uncontrollable crying, blurred vision, dizziness and ringing in the ears, feeling of hopelessness." Cindy

What have you already tried?
If you're like most women, you've been down the rabbit-hole of Google. You've read all the articles. You've looked into the coaches, the gurus, even the doctors. You've tried some treatments that looked interesting . . .
But you still haven't found lasting, real relief.

Herbal Supplements

Black cohosh. Ginseng. Soy. Green tea. Do any of these make a difference in perimenopause symptoms?

Diet & Lifestyle Changes
Exercise. Diet. Dress in layers. Cut out wine or chocolate. Can these treatments really help with your hormones?
Spiritual Solutions
Prayer. Reiki. Mindfulness. Yoga. Access to your body's innate wisdom and ability to heal. Do they help you cope?

Introducing

Simple Hormones
for Perimenopause

Digital Course
This digital course guides you through the process of finding lasting hope and expert help for your hormones.
Understand that

you're not alone

Discover where

real relief

comes from
Get

tools

to evaluate the treatments and the evidence that supports them
See the

Root Problem

and the best approach to treating it
Simple Hormones for Perimenopause helps you decide who to trust with your hormones and your health.
Take the next step toward help right now!
Simple Hormones for Perimenopause Helps You
Know You're Not Alone
Embrace the relief of knowing others suffer the same ways you do. You can have the experience of being seen and heard.

Find Practical Tools
This course includes practical tools that help you evaluate remedies and treatment alternatives for yourself.
Unfold A Roadmap to Hope
This course gives you a clear, step-by-step path to hope. Hope that you'll get your hormones sorted and your life back.
Connect with Help
Let's find you some help - from your primary doctor or through one of many hormone specialists I know.
---
Get access to

Simple Hormones for Perimenopause

now!
Click the button below to get started right away. Find effective relief for your symptoms. Connect with someone who can help you with your hormones.
What hormone specialists are saying:
Simple Hormones Course Module Overview
Simple Hormones for Perimenopause guides you through 3 modules, each of which moves you closer to freedom and peace in the midst of hormonal chaos:
Module 1

helps you understand that

you're not alone

. A downloadble

Perimenopause Symptoms Checklist

helps you inventory the symptoms that affect every system in your body.

Identify

with

other women who have experienced many of the same life-changing issues. T

ake an unflinching look at the

risks

that come with perimenopause, risks that may quite literally

kill you

after you lose your hormones.

Module 2

helps you recognize that there is

hope

for perimenopause. 4 downloadable .pdf guides help you objectively investigate all the most commonly recommended non-hormonal remedies (herbs, nutritional supplements, diet & lifestyle, prescriptions). Understand the

Root Problem

and the risks of addressing and not addressing that root issue. This module shows you that you have a "

CHOICE

" about improving or escaping 6 of the most important long-term health risks you may ever have to face. It also shows how you make your life "

EASIER

" by eliminating all your symptoms and improving or escaping the risks.


Module 3

provides practical guidance about finding

help

with your hormones. We'll start by using my "

HRT Questions Framework

" to find out if your primary care provider is a) willing and b) able to help you with your hormones. If your PCP can't help, I may be able to connect you with a "

Hormone Optimization Specialist

," someone with experience and expertise in helping women like you through your perimenopause transition. If you choose to go that route, a specialist can help make sure all your hormones are not too high and not too low, but just right.
Map of Our Journey Through Simple Hormones
STEVE GOLDRING, R.Ph. //
The Hormone Pharmacist
As a compounding pharmacist, Steve is passionate about helping women and men understand and embrace optimal hormones. He's been teaching patients about hormones for over 25 years.
Over the past 5 years, he's worked closely with hundreds of hormone optimization practitioners all over the US and even some in other countries. He's helped educate and reassure thousands of patients through his Simple Hormones digital patient education courses and his YouTube channel.
Nearly 3,000 Patients Have Learned From
Simple Hormones Courses
This is video number two of yours that brought me to tears . . .
This is video number two of yours that brought me to tears, your understanding and acknowledgement of how hormonal imbalance and/or mental decline has changed us and our lives means so much. It builds trust and confidence. Thank you.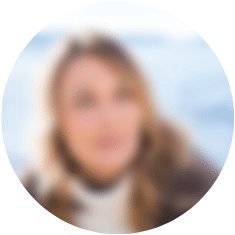 a lot information here I didn't know . . .
Wow, there is a lot information here I didn't know. Thanks Steve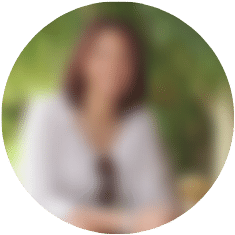 I have come to understand perimenopause . . .
Thank you so much for your videos. I have come to understand perimenopause and menopause so much better now.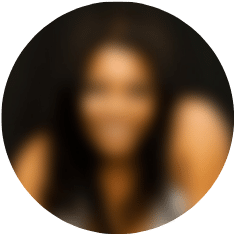 Where were you 12 years ago?
THANK YOU THANK YOU THANK YOU!!! Where were you 12 years ago? (smile) I was one of those people who thought HRT is BAD BAD BAD - I fought it - for 7 years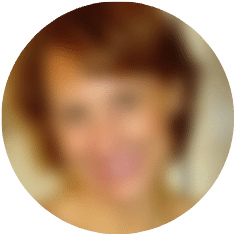 far more simple and easy to digest . . .
So far the best explanation from someone qualified, far more simple and easy to digest than all of the other MD/menopause "experts" videos I've watched.. thanks for enlightening us!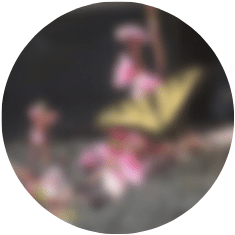 The Simple Hormones Difference
You can find other approaches to your perimenopause dilemma. You might cobble something together yourself, trying all the remedies. Maybe you'll rely on doctors or "experts" who don't seem 100% willing or able to help you. Digital courses can even teach you about hormone-related issues, but they're short on reliable solutions. Simple Hormones is the only resource that walks you, step-by-step, toward actually resolving perimenopause issues and helping you get your life back. This course isn't wishful thinking, as so many other approaches are. It's based in the hard realities that serious symptoms can only be addressed by looking at the root problem. It also recognizes that one of the biggest keys to success is in relationship.
We'll take an unflinching look at real symptoms and real stories from real women. We'll catalog your symptoms, assess your concerns, and lament your losses. We won't sugar-coat the issues or the real risks you're facing.
Symptoms may be your most pressing concern but there's a Root Problem underneath those symptoms. Facing the underlying cause head-on is the best pathway toward ultimate relief and freedom.

Unlike other approaches and courses, Simple Hormones leans into your relationship with your primary care provider and my relationships with hormone optimization specialists to find you some real help.

What Simple Hormones is NOT:
An information download
If you're looking for a comprehensive rundown of biological science . . . you'll need to look elsewhere. I do explain hormones - just enough to help you make a decision about what's right for your situation.
For closed minds

If you're convinced that "hormones are harmful" and you'll never be persuaded otherwise . . . If you believe, like many doctors do, that the best course of action is to do nothing . . . then this course is not for you.
Hard to understand
I've done my best to teach hormones in as simple a way as I can. That means I've tried to eliminate all the medical jargon and explain any technical terms you need to know. You don't need a science background to get this.
Easy (but it IS Simple)

This course offers simple explanations but also asks you to participate. It's less about passive learning and more about taking action to gain control of your body, your hormones, your future, and your life.

Get access to

Simple Hormones for Perimenopause

now!
Don't waste another day feeling exhausted and frustrated. Join Simple Hormones for Perimenopause and start on your journey toward rest, peace, and freedom from symptoms and worry. Click the link below to enroll in the course . . .
100% Satisfaction Guarantee
You are fully protected by our 100% Satisfaction-Guarantee. If you don't feel better about perimenopause and your future by 30 days from your purchase, just let me know and I'll send you a prompt refund.
Frequently Asked Questions
You can start the first module of the course immediately after you enter your payment information and enroll. Module 2 will be available in the next couple of weeks. Module 3 will come after that. I've intentionally designed this course to be created dynamically, based on the needs and feedback of women going through it. I encourage questions, calls for more clarity, and constructive feedback. All of these will help make the course better for you and other women going through hormonal changes.
Great question! I dedicate more than one video in Module 2 to the answer. The bottom line is that the fear of hormones is based on misunderstanding what the research says . . . and doesn't say. I'll explain how optimal levels of hormones actually reduce your risk for breast cancer and heart disease.
If by "natural" you mean "non-hormonal," then of course! You can take any number of herbs or supplements. You can change your diet and lifestyle. You can even look into non-hormonal prescription medications. This course provides tools that help you honestly and thoroughly evaluate all of them to decide for yourself if they might help you with perimenopause, based on the scientific evidence supporting their use.

You most certainly CAN ask your primary care doctor to help with your hormones. In this course, I provide an "HRT Questions Framework" that asks open-ended, non-confrontive questions that help you decide if your PCP is a) willing and b) able to help you with hormones - without attacking or putting them on the defensive.
If you already have a doctor . . . Great! But it's definitely worthwhile to understand various approaches to perimenopause so that you can decide if the doctor you already have lines up with the approach that works best for you. If your doctor doesn't provide what you're looking for, I can help with other options.

This is an unfortunate yet very common scenario. There are a lot of healthcare providers who are resistant or completely against hormone therapy for women in perimenopause. This course can help you decide if you agree with your doctor's position or if you're more concerned with your own symptoms and risks and are willing to go somewhere else for help.
I wish I could. The reality is that medical professionals are often unwilling to change the way they practice, even if there's a lot of evidence to the contrary. I've given up on trying to change providers' minds about hormones. If they insist "hormones are harmful," I allow them their opinions and don't fight that losing battle.

As a pharmacist, I'm not licensed to prescribe hormones for anyone. I also no longer work closely with a pharmacy so I can't dispense prescription hormones either. What I can do is to help you find a provider you can trust to help you get your hormone levels just right. I can also teach you some important principles about hormones that relieve your fears and help you get the most out of your hormones and your health.
I've had conversations with several hormone providers and we've all agreed that women with no symptoms often have it worse than women who are miserable. Those symptoms are the canary in the coal mine that tells you something's wrong. Without symptoms, you may develop serious long-term health risks and be unaware that there's any problem. My recommendation is to be more concerned about risks than even about symptoms.
This course goes over several treatment options, including ones used commonly in the past. I'll teach you about some of the research involving these specific hormones and the risks associated with them.

That's difficult to answer without knowing the details of your situation. Not all providers are equally experienced and skilled at prescribing bioidentical hormone replacement therapy (BHRT) for patients in perimenopause. The providers I recommend tend to get excellent results from "optimal" hormone levels - not too high, not too low, but just right. I've seen a lot of prescriptions from providers who are so afraid of hormones they give doses too low to help with symptoms or risks. It's possible your experience may be related to hormone doses that are outside what's optimal.

Hormone optimization is the concept of getting hormone levels "just right." It's based on the idea that there are "optimal" levels of hormones, often reflected in the levels of younger, healthier people. Many doctors will say, "Your levels are normal." That usually means you have the same low levels as other sick, tired, and miserable people your age. In my informed opinion, optimal is better than normal.
No. Simple Hormones for Perimenopause is a comprehensive digital course that helps guide you through the process of deciding if hormone optimization is right for you. If you decide to pursue that, I offer a couple of different ways to go about finding help. One way is by asking your primary care physician if they're willing and able to assist you. If that doesn't work out, I may be able to refer you to a hormone specialist in your area. I have relationships with hundreds of providers throughout the US. It's illegal for me to "sell" referrals to doctors or patients. If you want a referral without the course, just ask me and I'll give you some names. More than just the name of a doctor, this course gives you context to help you decide who to ask for help with your hormones.

That's one approach. I believe it's arbitrary and not based on the research. It fails to take into account the risks that come along with the loss of hormones, which don't go away after you take them for a few years, then stop. It also fails to recognize that once you stop taking hormones, your symptoms will come back with a vengeance. This approach is completely fear-based and has nothing to do with science. I explain more about this mindset in Module 2.
I can recommend a provider, based on my experience and personal knowledge. Only you can decide if that provider is a good fit for your hormone situation. I usually recommend more than one provider, if possible. I'll also be happy to give a second recommendation if the first one doesn't seem to be a good fit.

That's so difficult and I'm sorry if that's happened to you. It's even more important to talk with an experienced hormones provider who knows what to do in those tricky situations. I will say that providers I work with do not completely rule out hormones even in the case of breast cancer. But it's not something an inexperienced provider should deal with.
That's an excellent question. The answer completely depends on the provider. I would say the majority of providers I work with do not accept insurance, although some do. Many offer a "membership" model that charges you a reasonable yearly or semi-annual fee in exchange for hormone evaluation and optimization. I encourage patients not to dismiss a provider simply because they don't accept insurance. When you see the big picture of your healthcare costs, it may not be as expensive as you think.
The term "bioidentical" refers to hormones that are exactly the same as those hormones made by the human body. These can come from a compounding pharmacy and be called "Compounded Bioidentical Hormones" or they can come from a pharmaceutical manufacturer. Compounding pharmacies are subject to strict requirements that are different than drug companies but no less protective of patient safety. Compounding pharmacists abide by something called "USP Standards" that are not under the direct juridiction of the FDA. The FDA controls the manufacture of drugs and not the practice of medicine by physicians. Compounded prescriptions ordered by a physician are considered an extension of the practice of medicine by many states and organizations and are therefore not subject to FDA approval.

This course gives you information, for sure, but only as much as you need. It's not all that long and it's definitely not technical. I don't use much medical jargon and you don't need to have a science or medical background in order to understand it. My programs are called Simple Hormones because they take a complicated topic (hormones) and explain it in a way anybody can understand.

Unfortunately, I don't know very many non-US providers, aside from one in Italy, one in Spain, and a couple in the UK. I do know several providers near major Canadian cities like Vancouver, Calgary, Edmonton, Toronto, and Ottawa. Contact me to let me know where you are and I'll see what I can find. No promises though.

Simple Hormones is based on my own experience as a US-trained hormone pharmacist. I'm not that familiar with hormones available in the UK, Canada, India, Japan, or the EU. There's a strong likelihood that these hormone products may be very similar or identical to US hormones. If you have specific questions about a hormone, I'd be happy to research equivalents and get back with you.

You're right! There are courses on platforms like Udemy for $10 or $12. There are other ones, including by doctors, that cost maybe $50 and up. Simple Hormones is completely unique because it's way more practical and effective than those other courses. Those courses might teach you some information about menopause. They may even teach you about hormones. But what they can't do is help you find a healthcare provider who can actually help you with your hormones - someone with the experience and training to get you started toward getting all your hormones optimized.

A word from Steve . . .
Steve Goldring, R.Ph.
The Hormone Pharmacist
I know from my conversations with thousands of women how hard this time of life can be. I'm here to help you in any way I can.
I'm really looking forward to guiding you on your journey through perimenopause. I want to inform you and relieve your concerns. More importantly, I'd love to empower you to move forward into an amazing new life beyond your symptoms, discouragement, and confusion.
Here's to hope and help for you in perimenopause!

Get access to

Simple Hormones for Perimenopause

now!
Don't waste another day,
waiting for perimenopause to magically disappear!
Click the button below and get started toward help . . . and hope.