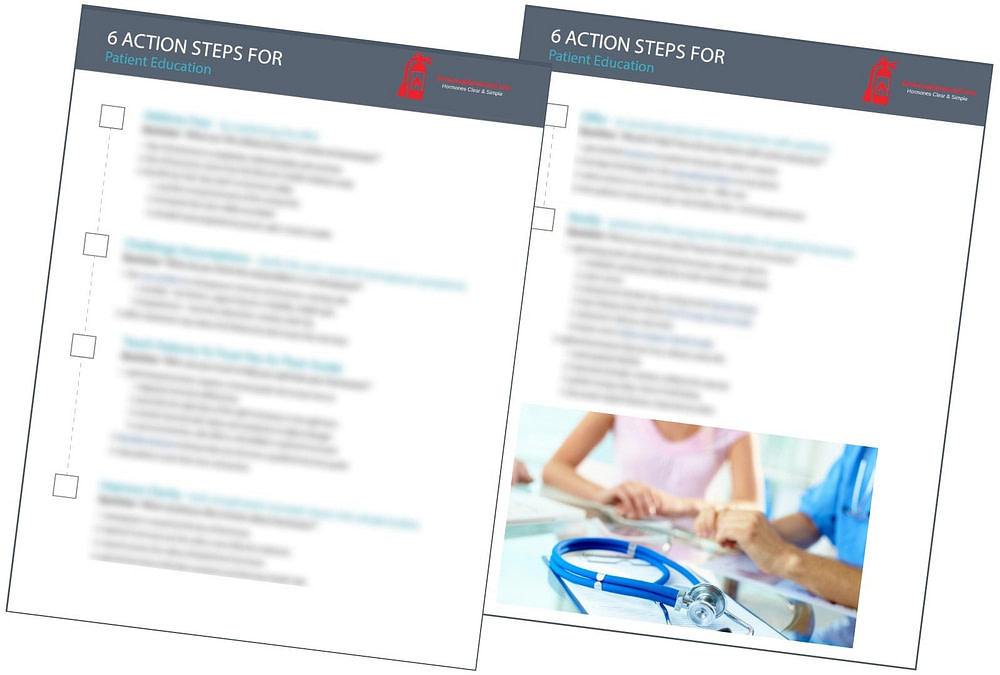 Thanks for requesting your "6 ACTION Steps" Checklist.
I've surveyed over 1400 women in menopause to find out what they know, what they need to know, what they're afraid of and how I can help them understand the role of hormones in menopause. In this checklist, I share some of the strategies that have helped me and other hormone providers.

Click here to download the checklist.